Mar 29 2019 - 7:30 PM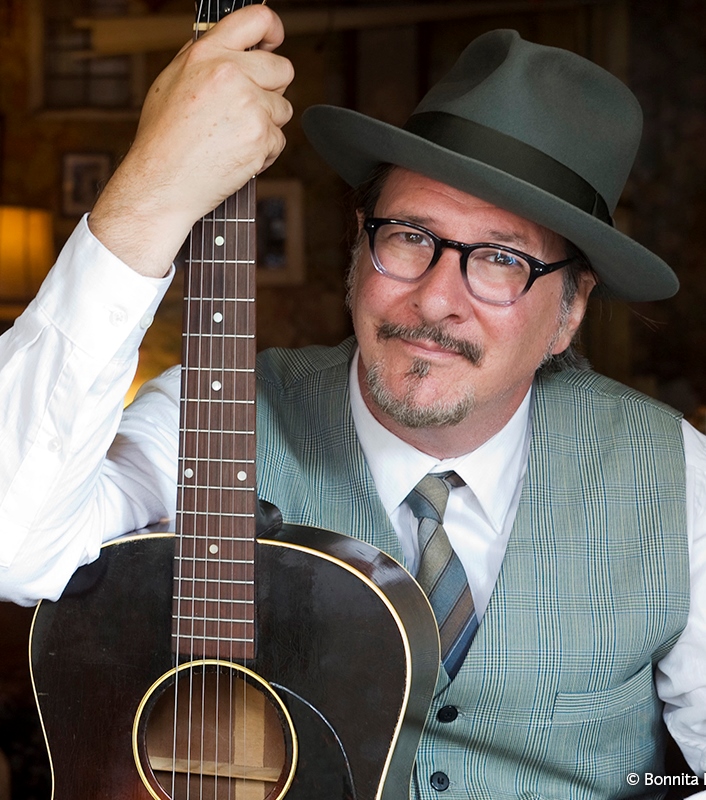 It's great to get our local treasure Gregory Page back on our stage. He always brings us something unique and exceptional. Gregory is a North London born Irish-Armenian performing songwriter. A third-generation musician, Page grew up surrounded by family members who performed and recorded traditional Irish music. His grandfather, Dave Page, was a master Uilleann piper whose early Parlophone recordings remain Gregory's creative catalyst. His parents met touring Europe with their respective bands. His mother was the lead singer in London's first all-girl pop band, The Beat-Chics, that toured with The Beatles in 1965. His uncle Dave Page was the original drummer for Tom Jones and appeared on the hit song "What's New Pussycat?" In 2013 Gregory debuted at London's 02 Arena opening for longtime friend Jason Mraz. Page has performed with the ensemble cast of John C. Reilly & Friends and has been a support act for Bob Dylan and his musical hero John Prine. His music has been featured on NPR's Prairie Home Companion performed by Sara Watkins (Nickel Creek) & Tom Brosseau, for whom Page produced five albums, the BBC's Robert Elms Show and film and television soundtracks such as Showtime's Ray Donovan and the 2017 Swiss film, Die letzte Pointe. VPRO Dutch National Television featured Gregory Page in two guest appearances on Free Sounds and dedicated a special network event to him in which an entire episode featured Page's music. Amnesty International adopted Page's "Say A Prayer" (So It Goes) for a recent campaign. Gregory Page's extensive tour history includes performances at the Woodford Music Festival in Queensland, Australia and headlining the main hall at the Paradiso in Amsterdam. He has released five albums in Holland on V2 Records. This Irish citizen, who has toured Japan but has never set foot in Ireland, longs for his newest album, A Wild Rose, to bring him "home".
Gregory has just completed the North American Acoustic Tour with Jason Mraz and winter 2019 finds him touring the Netherlands with band supporting his new album, A Wild Rose which is being called "Americeltic" in rave reviews.
"Eclectic country-tinged folk music. Perforct for summer evenings on the proch. A Wild Rose is a great album.
~ Ian Anderson, legendary front man and founder of Jethro Tull