Aug 4 2018 - 7:30 PM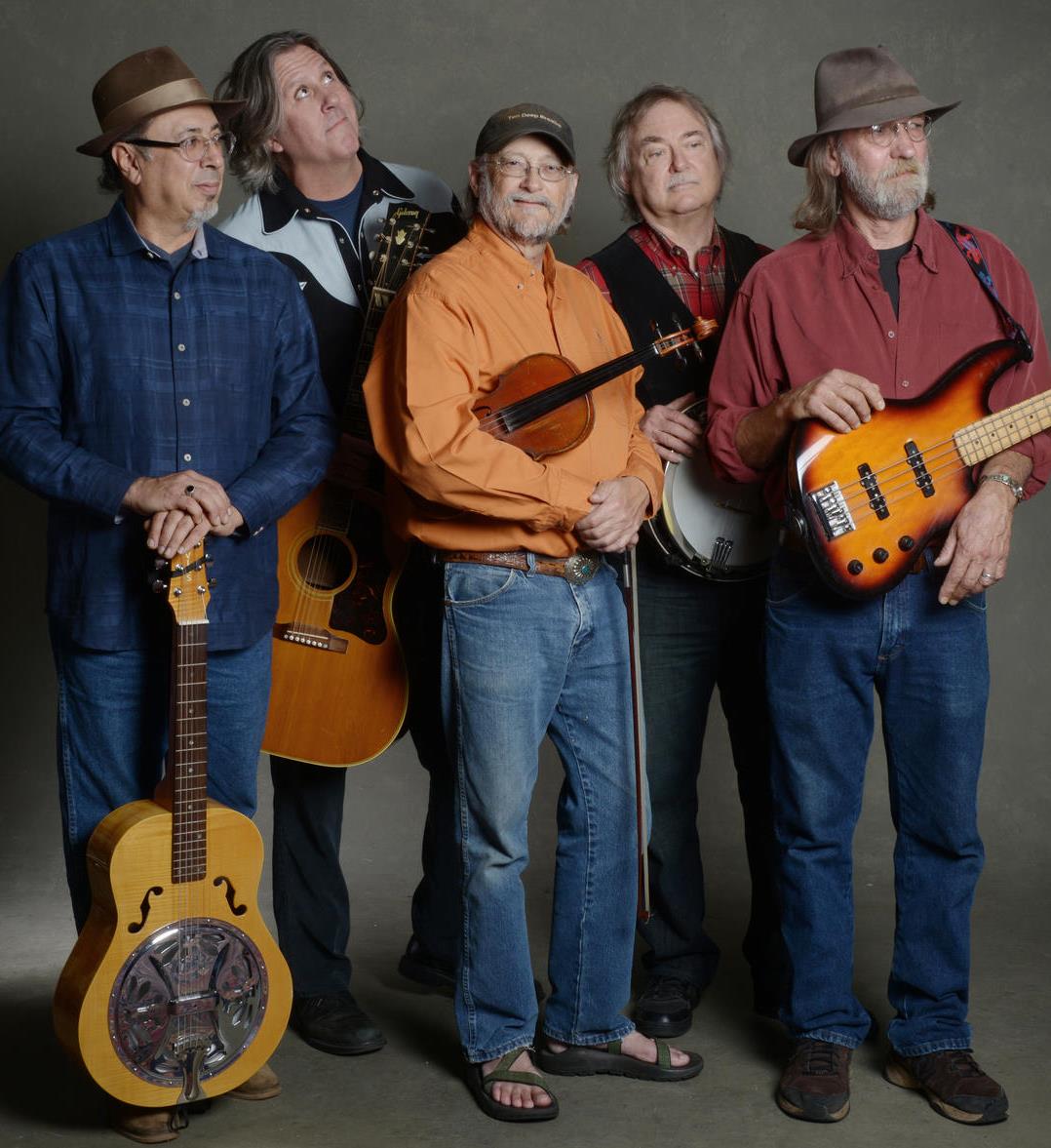 Phil Salazar and the Kin Folk is a group of friends that have been recording and performing together for 33 years, mixing traditional music with rock, blues, country, jazz, Irish, pop, and bluegrass.
Phil Salazar – Fiddle champ, teacher of fiddle champs, recording and touring artist. Phil has recordings with his bands and with Bob Weir of The Grateful Dead, Jonathan McEuen, Kenny Loggins, Kate Wolf, Gilles Apap, John McEuen, and many more.

Tom Corbett – Mandolin and guitar. A Southern California "A" list picker. Always the funniest guy on stage. Tom is a 2011 Kerville, New Folk Songwriter finalist, a 2012 Telluride Bluegrass Festival troubadour, toured with John McEuen, Robin and Linda Williams, and The Acousticats.
Bill Knopf – Banjo. Another Southern California "A" list picker. Bill has played with almost everybody and has taught the rest. Bill has been playing banjo and guitar since the folk revival days of the 1960's. Bill was a nationally featured player with the Doc Severinsen's touring Las Vegas Show.
Rick Borella– Bass. Rick has been playing with Phil since way back in 1984 with the original Phil Salazar Band.

Bill Flores – On Everything,…dobro, mandolin, guitar, steel guitar, fiddle, accordion, and more! Touring with Jeff Bridges' band, The Abiders, for many years now, thanks to Bill's talents with so many instruments, you'll see Bill pretty much everywhere.

Charl Ann Gastineau – Fiddle. Long time Ventura County music teacher. Charl Ann played in the violin section of Phil's father's symphony. As a guest with the symphony, playing bluegrass, Charl Ann asked Phil to teach her some hot fiddlin' and they've been playing music together ever since.