Apr 7 2018 - 7:30 PM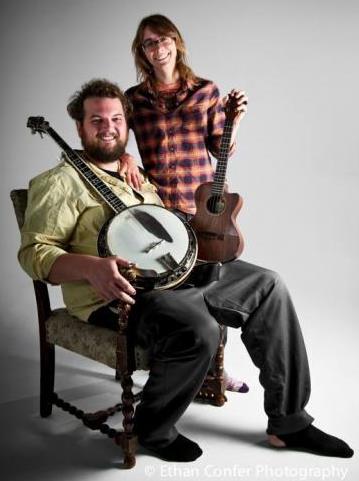 We appreciate young folks keeping the traditions alive and fresh. These are the ones that are carrying our music to the next generation.
Tia Martini and Leon Elam combine their non-traditional stylings to their traditional instruments and create an original mix of modern American music. Together the Pickin' Pear take the banjo and ukulele down the road of folk, rock, and bluegrass. Sometimes the ukulele will even launch you straight to outer space. A blend of top-notch songwriting and improvisational jamming makes each one of their songs sound unique.
January 2018 finds them in Memphis recording their first album, so they should revved up and ready to play in April.
Breakfast Wine played for us first time at last year's Sam Hinton Fest, and impressed everyone with Rene Azzari's beautiful singing, Nathan Conn's tight guitar work, and their collection of wonderful hand-crafted songs.