Oct 25 2019 - 7:30 PM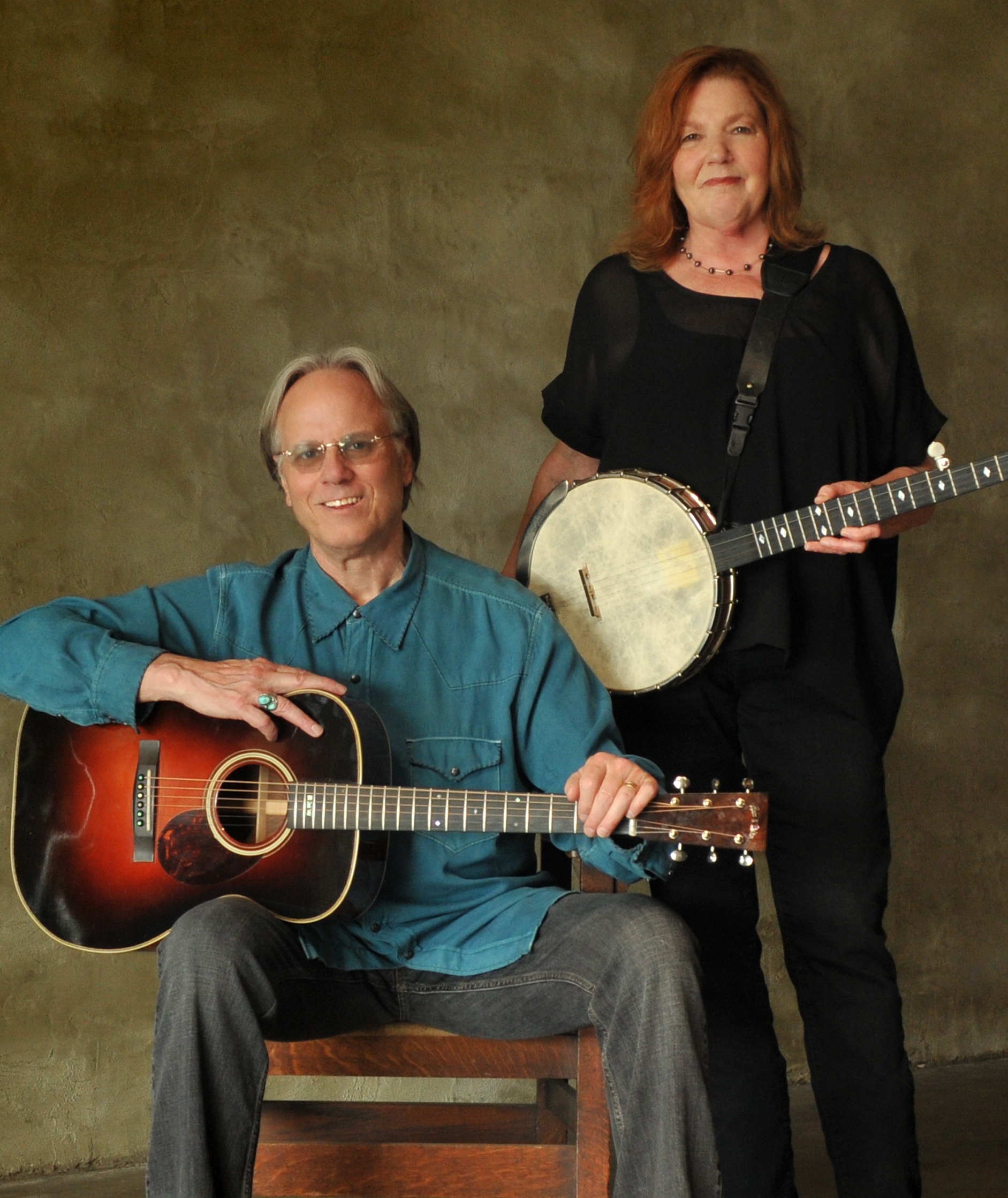 Robin and Linda are back on their feet and on their way west. Come give them a warm welcome. Suggest you arrive early – this event may sell out.
Robin and Linda Williams have come full circle, from starting out playing as a duo, continuing with a twenty-five year career as bandleaders and finally back to working as a duo again.
It was music that brought them together. Linda, a Michigan school teacher, and Robin, a full time musician and a native of the Carolinas, met by chance at an open stage while visiting their parents in South Carolina. Their personal relationship blossomed immediately and within two years they discovered additional magic when they combined their voices in harmony and began their musical career during which they have logged several millions of miles in the continental US, and have toured Europe a number of times.
Their recording career started in Minneapolis, MN where Robin had made many friends and connections as a solo artist and they recorded their first three records for a local company there, establishing a recording template they have used their whole career: original tunes, songs by contemporary artists and time honored numbers from the Appalachian and blues traditions. It was at this time they made their first appearance on a little radio show just getting off the ground, conceived and hosted by Garrison Keillor, called "A Prairie Home Companion," starting a rich relationship with that icon of American broadcasting that has continued for four decades.
From the very beginning they have spent their career crisscrossing the nation, establishing themselves as second-to-none live performers. They've played theaters, college coffeehouses, Carnegie Hall, hundreds of folk, bluegrass and country music clubs and festivals, the Grand Old Opry, Radio City Music Hall, Austin City Limits, community concerts, the Ryman Auditorium and Mountain Stage, their stirring concerts earning them a huge and loyal body of Folk and Country fans who love their honest and heartfelt music.
As live performers they are second to none. Their stirring concerts have earned them a huge body of fans over the years. But as gifted songwriters Robin and Linda have earned an even rarer honor, the devotion and deep respect of their musical peers. The list of artists who have covered their original songs include some of the greats of country music, names like Emmylou Harris, Tom T. Hall, George Hamilton IV, Tim & Mollie O'Brien, Mary Chapin Carpenter, Kathy Mattea and The Seldom Scene.
With 23 albums, 40 years with Prairie Home Companion, and numerous Folk Heritage concerts, we're excited to see these old friends after several years.