Jun 3 2017 - 11:00 AM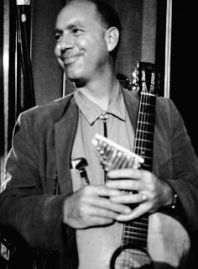 We gather once again to celebrate the legacy of a great San Diego icon, in and outside the folk community. All-day music on the Pavilion, stories and contra dancing inside, and Irish, Old Time, Bluegrass jamming, and who knows what else happening around the park. This is where the folk music tribe gets together.
Here's a poster:

---
Pavilion Stage Concert
A new band every hour from 11 till 5. Shaded outdoor seating, featuring some of our favorite local musicians.
11am. Baja Blues Boys. Great party music featuring harmonica and guitar.
noon. Breakfast Wine. Check out this new folk duo and their beautiful songs and harmonies.
1pm. Rusty Gait. This 5-piece ensemble performs top-notch bluegrass with the requisite stellar musicianship and harmonies, plus songs that are just doggone fun!
2pm. Nena Anderson. We're excited to bring this San Diego roots icon to our stage for the first time. Her band projects have earned 13 San Diego Music Award nominations, in the categories of Best Jazz, Best Acoustic, Best Americana, Best Tribute and Best New Artist.
3pm. Cowboy Angels. First-rate musicianship and material will have you kicking up some dust.
4pm. Patty Hall and Gregory Martin Campbell. Folk Heritage favorites will surely bring out some classic folks songs, and Patty's banjo.
---
Contra Dance
1 – 3 pm, Templars Hall
Caller Chris Page, band More the Merrier.
Contra dancing is fun! Come into the air conditioned hall to watch or listen or dance; each dance will be taught on the go, so it's a great place to try contra for the first time.
---
Stories
The
Storytellers of San Diego
give us an afternoon of … stories! With Jim Dieckmann, Marilyn McPhie, Aunt Li-Anne, Linda Whiteside, Fred Laskowski, Patti Christensen, OJ Mozon, and James Nelson-Lucas, in the Porter House.
12:00 "Outlaws, Thieves & Relatives"
1:00 "Snakes, Alligators and Other Pets"
2:00 "Trains, Boats & Planes"
3:00 Kids' Open Mic
4:00 Adult Open Mic
---
Jams, Sessions, and General Pickin' and Grinnin'
Bluegrass jam. 11am on the park lawn, hosted by Mary Jane Cupp.
Irish session. 11am under the Sweater tree (behind Templars Hall), hosted by Nishi Nishimura.
Old-Time jam. 1pm under the Sweater tree , hosted by Larry Edwards.
Song circle. 1pm on the park lawn, hosted by San Diego Folk Song Society.
---