Jun 2 2018 - 11:00 AM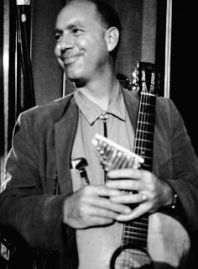 It's that time of year again! We're going to fill Old Poway Park with the "sound of the whole town laughing and singing," as an old song says. It's all free and arrive early for the farmers market.
MYOM – Make Your Own Music!
11am. Irish session under the Sweater tree (behind Templars Hall), hosted by Nishi Nishimura. Under the Sweater Tree.
1pm. Old-Time jam under the Sweater tree , hosted by Larry Edwards. Under the Sweater Tree.
1pm. Bluegrass jam on the park lawn, hosted by Mary Jane Cupp. In the picnic area.
1:15. Song circle on the park lawn, hosted by San Diego Folk Song Society. On the park lawn.
AND a full day of top-flight music performances on the pavilion stage!
11am Celtic Echoes. Start your day with some harp, playing Irish and folk tunes.
noon San Diego Folk Singers. In the classic folk tradition, with lots of sing-along.
1pm Midland Breakdown. Some of our locals playing good old school folk music.
2pm Blue Creek Band. Put on you dancing shoes for some lively bluegrass and swing.
3pm Trio Zheni. Eastern European tunes with beautiful harmonies!
4pm Kevin Roth. Duclimer virtuoso with a rich baritone, not to be missed.
And Stories from the Storytellers of San Diego!
Storytellers — Jim Dieckmann, Aunt Li-Anne, Linda Whiteside, Marilyn McPhie
noon – "Foolish Folks
1pm – "Delicious Stories"
2pm – "Critters"
3pm – Kids' Open Mic – Tell A Story – folktale, tall tale, personal story or?- 5″ max, no notes
4pm – Adult Open Mic – You Have a Story – So Tell It – 5 mins., no notes
Family Contra Dance
Templars Hall from 1:00-3:00pm
Caller: Chris Page
Band: The More the Merrier
No experience needed – everyone welcome!