Nov 6 2021 - 10:00 AM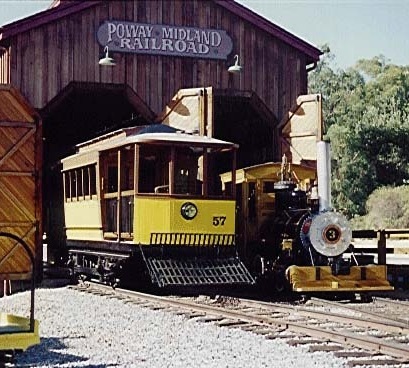 Bands on the bandstand from 10AM – 4PM, featuring Enter the Blue Sky, Hot Pstromi, Back Pocket Whiskey Fellas, Zzymzy, and more. Seats and shade provided.
Railroads have been an important part of our heritage and we'd like you to join us in their celebration. In addition to a main stage in the gazebo filled with musical entertainment from San Diego Folk Heritage, there will be model railroad layouts in the Great Room, train robberies, the Nelson House will be open for tours, ride aboard the 1907 Steam Engine for a nominal fee, or browse hand-crafted items at the Boardwalk Craft Market. Come join us for a day of history and fun!