Sep 16 2018 - 11:00 AM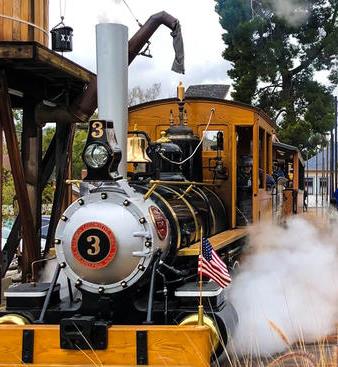 Back by popular demand! An afternoon filled with music celebrating our railroad heritage, from the likes of Cowboy Jack Johnson and Lady Sarah Rogo.
Out of commission for a couple years due to a blown boiler, the Poway Midland Railroad is again operating their No. 3 Baldwin Steam Locomotive, built in 1907.
Free! Check back for more details.