Apr 21 2023 - 7:30 PM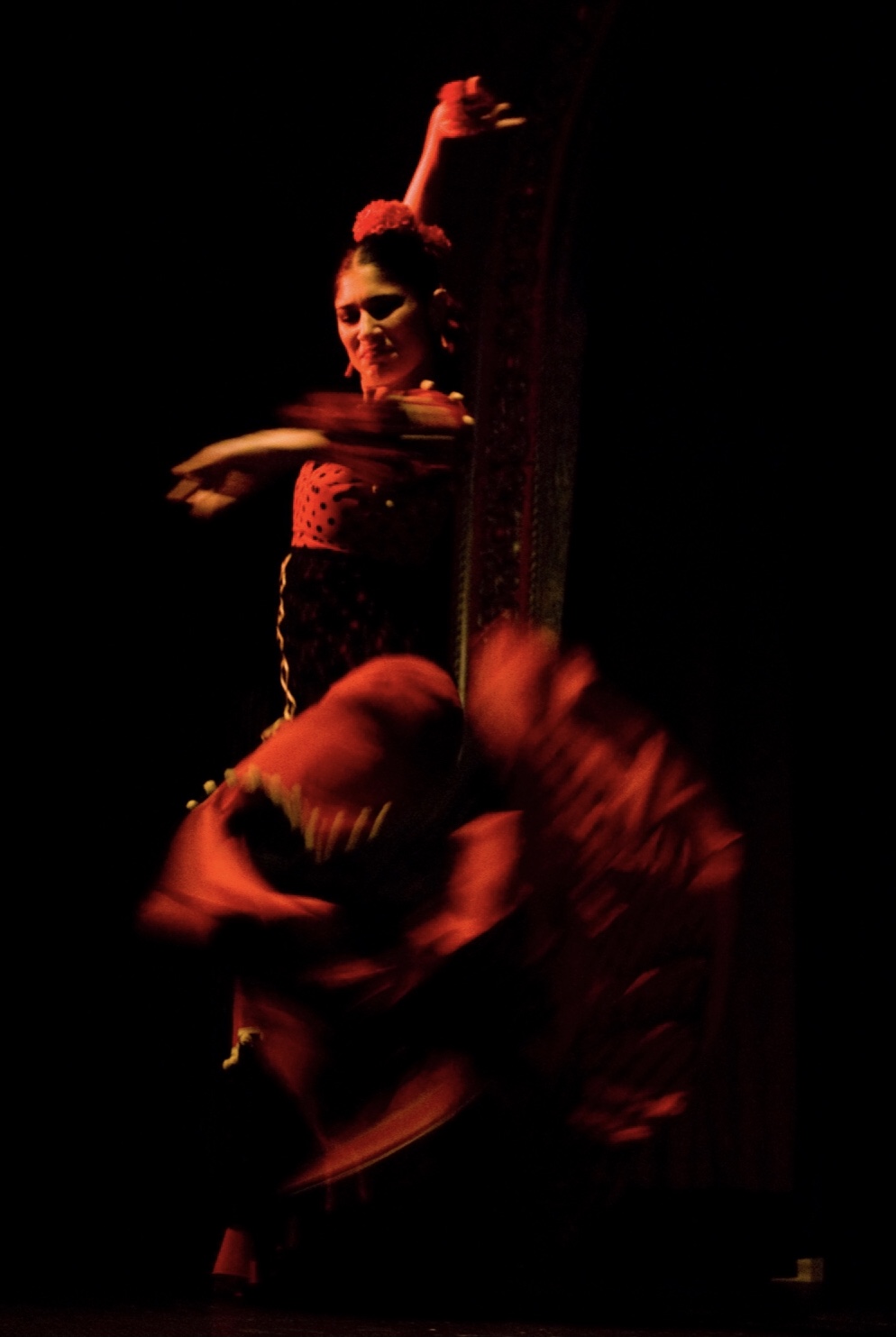 We're excited to bring Lakshmi Basile "La Chimi" to the Folk Heritage stage for the first time. Lakshmi began performing at the age of six with her parents' band "The Electrocarpathians". She studied dance at the San Diego School of Creative and Performing Arts during elementary and high school. She grew up in the flamenco community of San Diego, where her passionate artistic character began to form. After performing as a flamenco dancer in California and studying classical dance at the University of California Santa Barbara, Lakshmi travelled to Spain at the age of 20 to complete her flamenco studies. She was fortunate to be quickly embraced by artists and find work in tablaos and flamenco private events alongside great artists such as La Toná, La Familia Amaya, Pepe Torres, Joselito Méndez, Antonio Moya, La Tana, Carmen Ledesma, Antonio Rey and Manuel Molina. She was nicknamed La Chimi, which is simply her own name repronounced.
In recent years, La Chimi became one of the first and only foreign artists in Spain to win a highly regarded national prize in, Concurso de las Minas de La Unión, 2011. She also won an award in another primary contest, Concurso Nacional de Arte Flamenco de Córdoba. There she surprised flamenco critics and received great praise: "un desgarrador homenaje a los románticos de lo jondo" (a heart wrenching homage to the romantics of pure flamenco), Alberto García Reyes, ABC. For fifteen years, Lakshmi consolidated her career in Seville, the cradle of flamenco. She performed daily as a soloist at the tablao "El Palacio Andaluz" in Seville, Spain. She works alongside significant artists in private events and festivals internationally, including Great Britain, Denmark and Uruguay. She has produced her own show in Spain, named, "Zarabanda, Lo Que Duerme en el Cuerpo de los Gitanos", (Zarabanda, What Sleeps in the Gypsies' Body). She is also sought after as a teacher by flamenco students in Spain. Lakshmi Basile has found her substantial artistic career as a flamenco dancer, because that is what she is in her soul and heart. "Su baile es de una alegría conquistada" (Her dance is one of conquered joy) – Félix Grande, poet and flamencologist. "La única cosa americana que tiene es su pasaporte", (The only American thing she has is her passport) – Ángel Ojeda, former Minister of Culture of the Junta de Andalucía.