Apr 1 2023 - 7:30 PM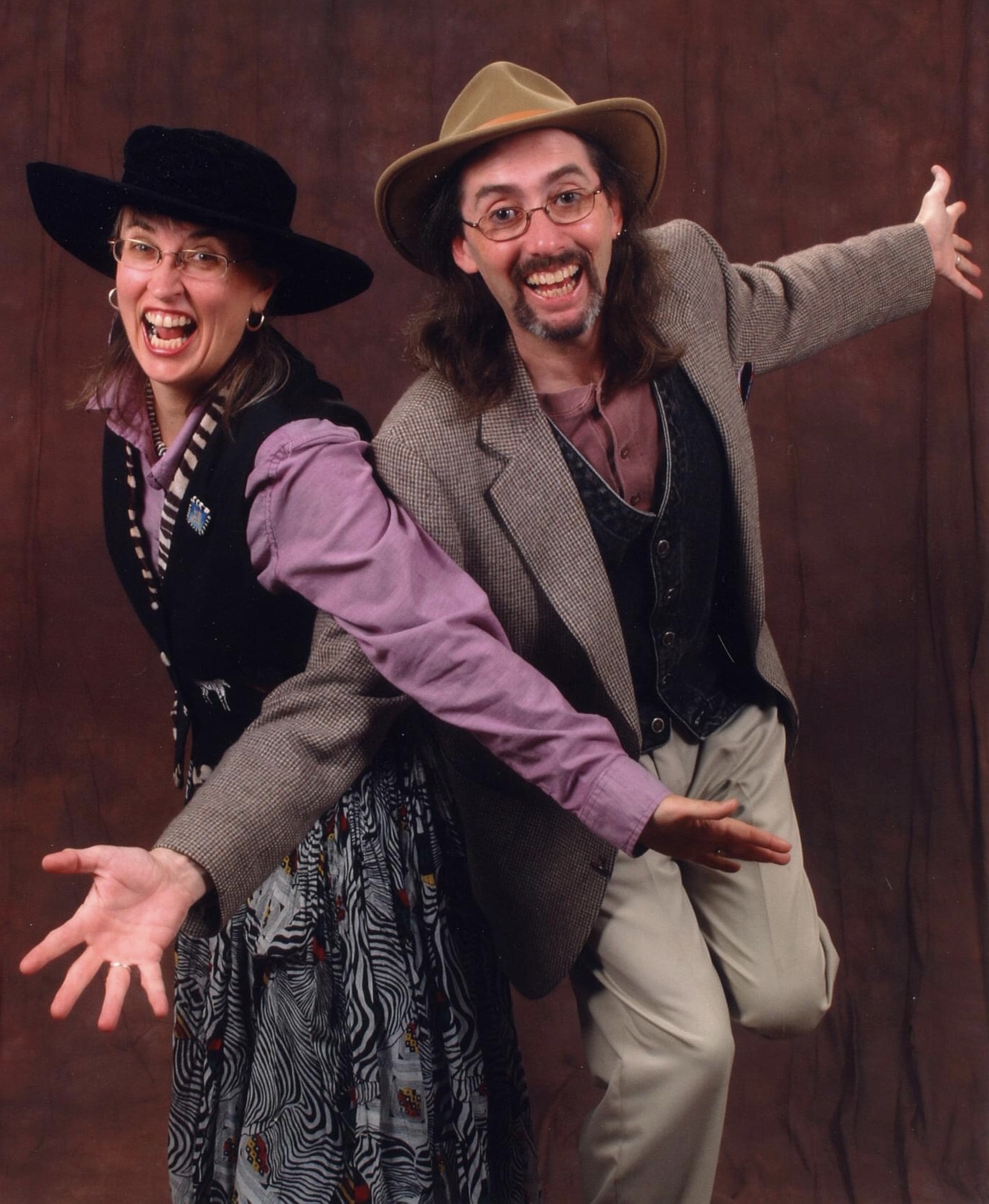 We're going to try something different for this April fools Day – a variety show of music, stories and song interwoven around a theme of fools and foolishness. Presented by San Diego Folk Heritage in cooperation with
Storytellers of San Diego
. (SoSD members get SDFH sponser-priced tickets.)
The Patchwork Players
are dynamic performers known for their use of props in quirky tale-spinning, combining the best of storytelling, improvisational theatre, and audience participation.
Patti Christensen has been a professional storyteller for 20 years.  She believes in the power of storytelling for all ages (preschoolers through seniors) both in listening and telling. She is on staff as a storyteller through the Healing Arts Department at Rady Children's Hospital in San Diego.
James Nelson-Lucas is a storyteller, actor, public speaker, workshop leader, improvisational performer, magician, chef, musician, dancer, clown, writer, producer, and director. He has performed everywhere from churches to corporate settings, from private parties to street theater, to the legitimate stage. He tells tales from historic to humorous, folk to fantastic, educational to entertaining.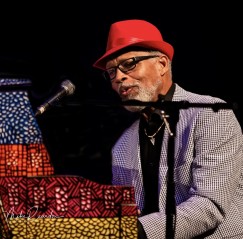 Robert Parker
 will be our musical director, wardrobe consultant, and accompanist for the evening. He has been performing professionally for four decades on record and in concert. Fond of memorable melodies, dynamics, chord textures and driving rhythms derived from classical and jazz experiences from within the string section of Orchestras (string bass, violin), Big Bands (string bass, piano) and Country (piano), and Concert bands (bass horn, string bass). Known for a solid left hand and classically fueled cadenzas or a gentle touch when coaxing the heart into ballads, his style is dynamic and memorable. Having performed on and produced and scored (strings, horns, vocals) countless recordings in the field of Country Music, the Iowa native is also known for his ground breaking weekly appearances on the Country Variety TV show, Ozark Opry. Lately, Robert has been a mainstay of San Diego's
Six String Society
.

Marilyn McPhie is in demand for her encyclopedic knowledge of stories and her compelling delivery. She has been a professional storyteller since 1985, performing at schools, libraries, bookstores, museums, corporate and private events, and festivals around the country, including the Exchange Place at the National Storytelling Festival. Popular programs include student storytelling, multicultural tales (with special interest in stories from Russia, China and Celtic countries, medieval and pioneer times) – all delivered with wit, wisdom and humor that delights, informs and entertains.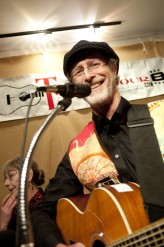 JT Moring sings stories and tells songs, based on his life experience and vivid imagination. He will almost certainly make you laugh, no doubt will have you singing along, and may attempt to get you to do the Monkey Dance. We've had him on the Folk Heritage stage before, where we've heard about a secret adult film studio in suburban Encinitas (Welcome to the Neighborhood), his taking of a mystery potion in desperate straights in Mexico (Guerrero Negro), and a weekend getaway gone wrong with alligators and revenuers (Down on the Farm). We're excited, if a little apprehensive, to hear what he's been up to lately.