Jan 8 2023 - 4:00 PM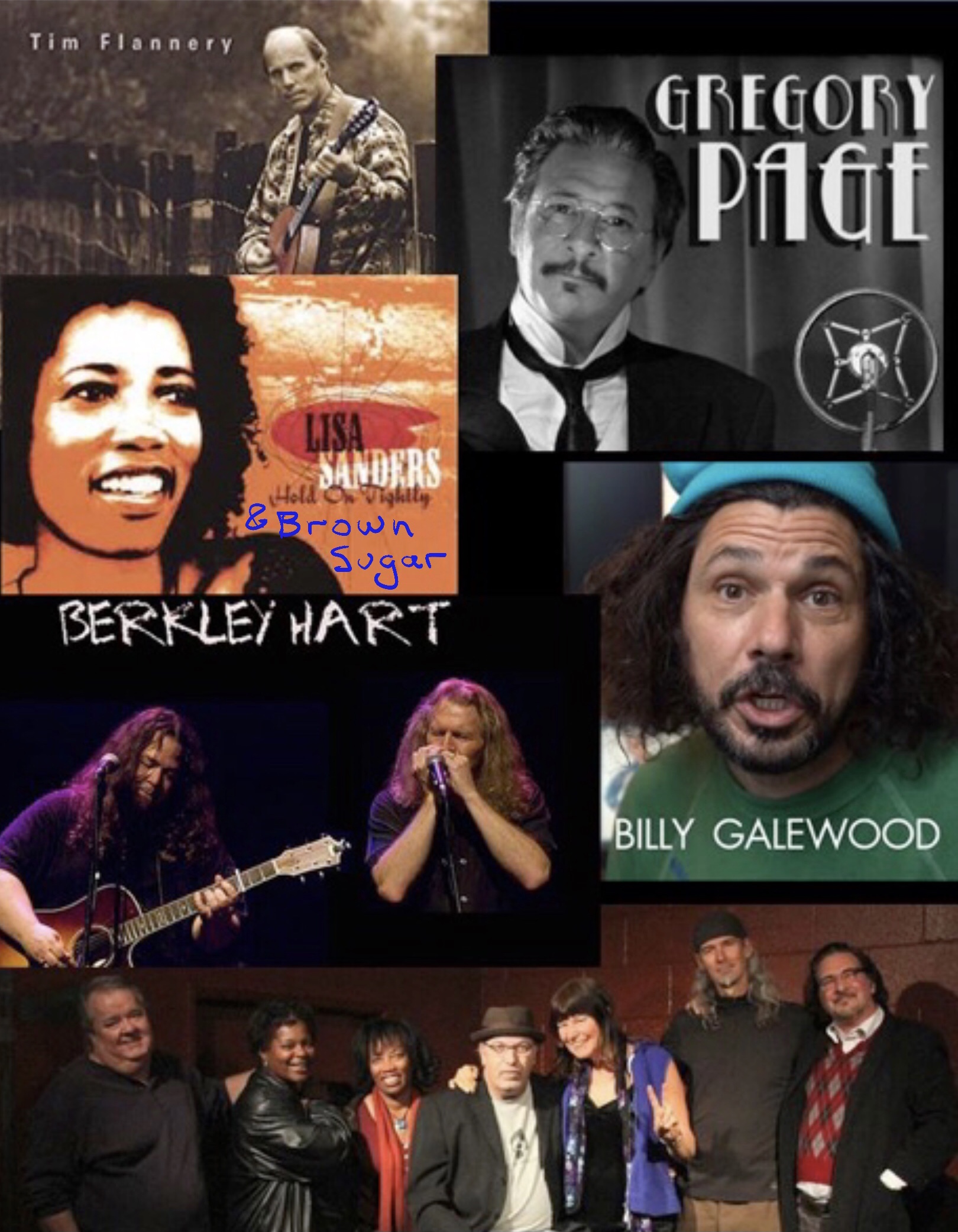 NOTE THE SUNDAY AFTERNOON SHOWTIME. Free Live at Java Joe's CDs, at the venue, while they last.
Postponed for one year courtesy of Omicron, Joe has pulled this show together once again! If there was a San Diego Folk All Stars team, this would make a good core. Who knows if they will bring in any ringers the day of the show? This one may sell out; we suggest buying your tickets online.
Java Joe's hasn't had a physical location for a few years, but it was always about the music and the community anyway. Running a coffee shop for decades was a labor of love, not a lucrative endeavor. This night we'll celebrate all the talent that Joe fostered over the years and try to repay some of his dedication and hard work. Folk Heritage is contributing funds as well as our efforts; all money from the evening will go to Joe and the performers.
Berkley Hart. Jeff Berkley and Calman Hart combine vocals, musicianship and stage presence into one of the best live shows around.
Billy Galewood. The multifaceted artist formerly known as Bushwalla will MC the show and unequivocally provide plenty of entertainment value.
Tim Flannery. We've tried to get this man on our stage for a while, but he's been too busy hanging with his old baseball friends, the top names in San Diego music, and a who's-who of big name performers. Finally!
Gregory Page. Gregory's unique vision and talent entertains audiences around the world; we're lucky his home base is in San Diego.
Lisa Sanders and Brown Sugar. Nobody puts themselves into their music like Lisa and Karen. Whether by themselves or with a band, they always makes the audience connection.