Jan 21 2023 - 7:30 PM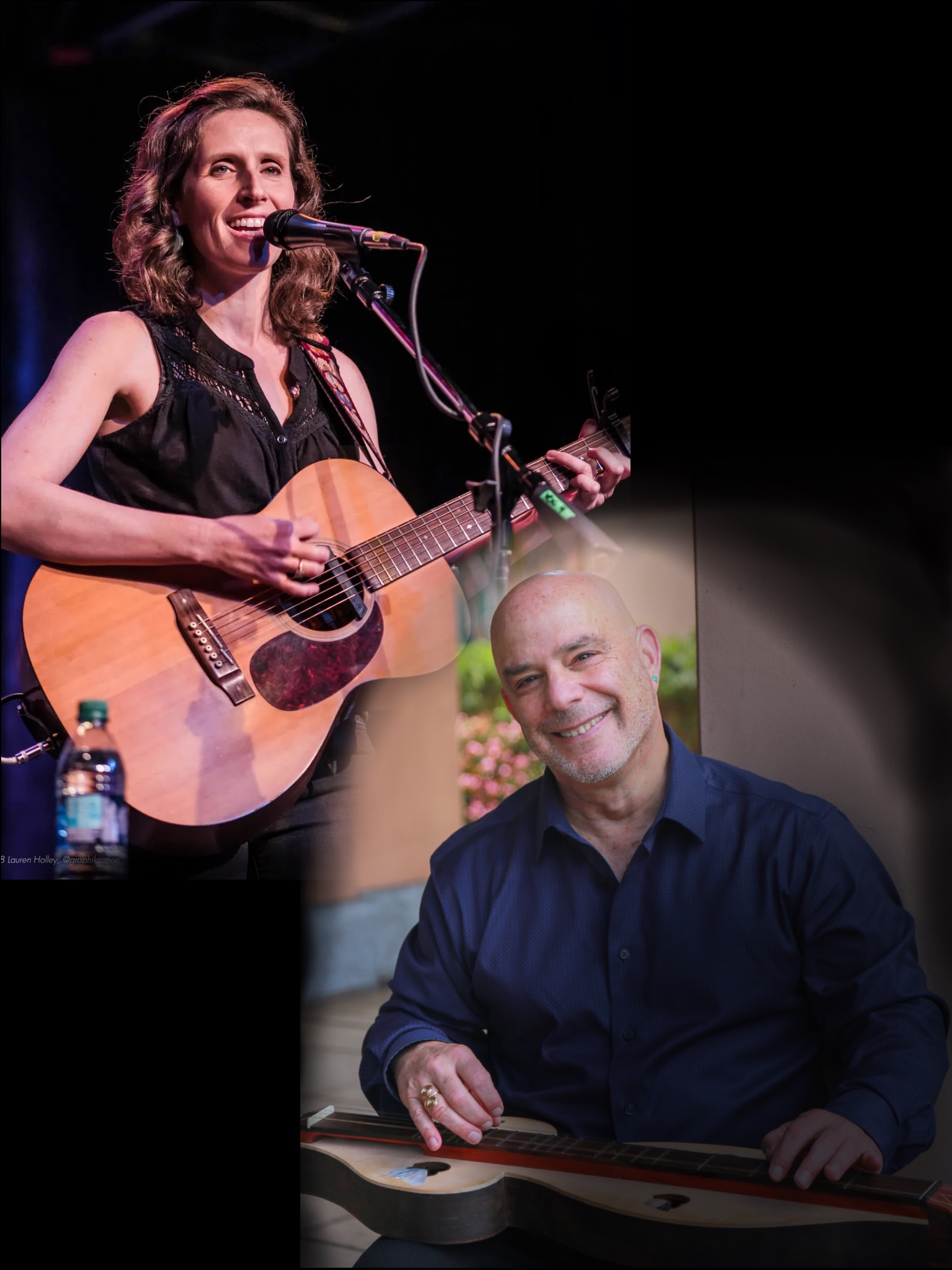 Awakenings is a beautiful album. The words. The music. The voice. Jaw droppingly beautiful – Noel Paul Stookey ( Peter, Paul & Mary)
We've had Renaissance man Kevin Roth and his lap dulcimers on our stage several times, where he's always been a great entertainer. His music is grounded in the American folk music revival of the 1960s, and spans the world with contemporary and jazz influences. It's all presented in the context of his virtuoso dulcimer work and rich vocals.
Kevin's music, art, and books have delighted audiences worldwide. His impressive career has spanned over three decades, winning over a dozen awards, including The American Library Association Notable Recordings. Kevin's voice has been heard by millions singing the theme song to the hit PBS TV show, Shining Time Station (Thomas the Tank Engine). Throughout his career, Kevin's concert appearances for both adult and family audiences have taken him from festivals to intimate concerts to major concert halls. Kevin has performed twice at The White House and has had made many radio & television appearances throughout the world.
Colorado-based singer-songwriter Edie Carey is known for her unmistakable, soulful voice, her intelligent, heart-grabbing songs, but perhaps most especially for her warm, engaging presence on – and off – stage. As much a part of her show as the music itself, Carey's wry and often self-mocking humor makes audiences feel as though they have just spent an evening with a very close friend. "Bare of self-pity and full of down-to-earth revelation… a little country, a little adult-contemporary, and a lot of fine music."
– Harp Magazine
Edie has been singing at festivals, colleges, and listening rooms across the US, Canada and Europe since 1999, performing alongside Sara Bareilles, Brandi Carlile, and Shawn Colvin. She's been a featured artist on PRI's Mountain Stage, and has appeared at the country's most prestigious folk festivals including Telluride Bluegrass, Rocky Mountain Folks, Newport Folk, 30A Songwriters, and Cayamo. Her duo lullabies project with Sarah Sample garnered several children's music awards, including Best Children's Album in the 2015 Independent Music Awards, and she was a featured vocalist on Joanie Leeds' Grammy-Winning Ensemble Album All the Ladies in 2020. Her eleventh album The Veil was released in June 2022.