Feb 23 2024 - 7:30 PM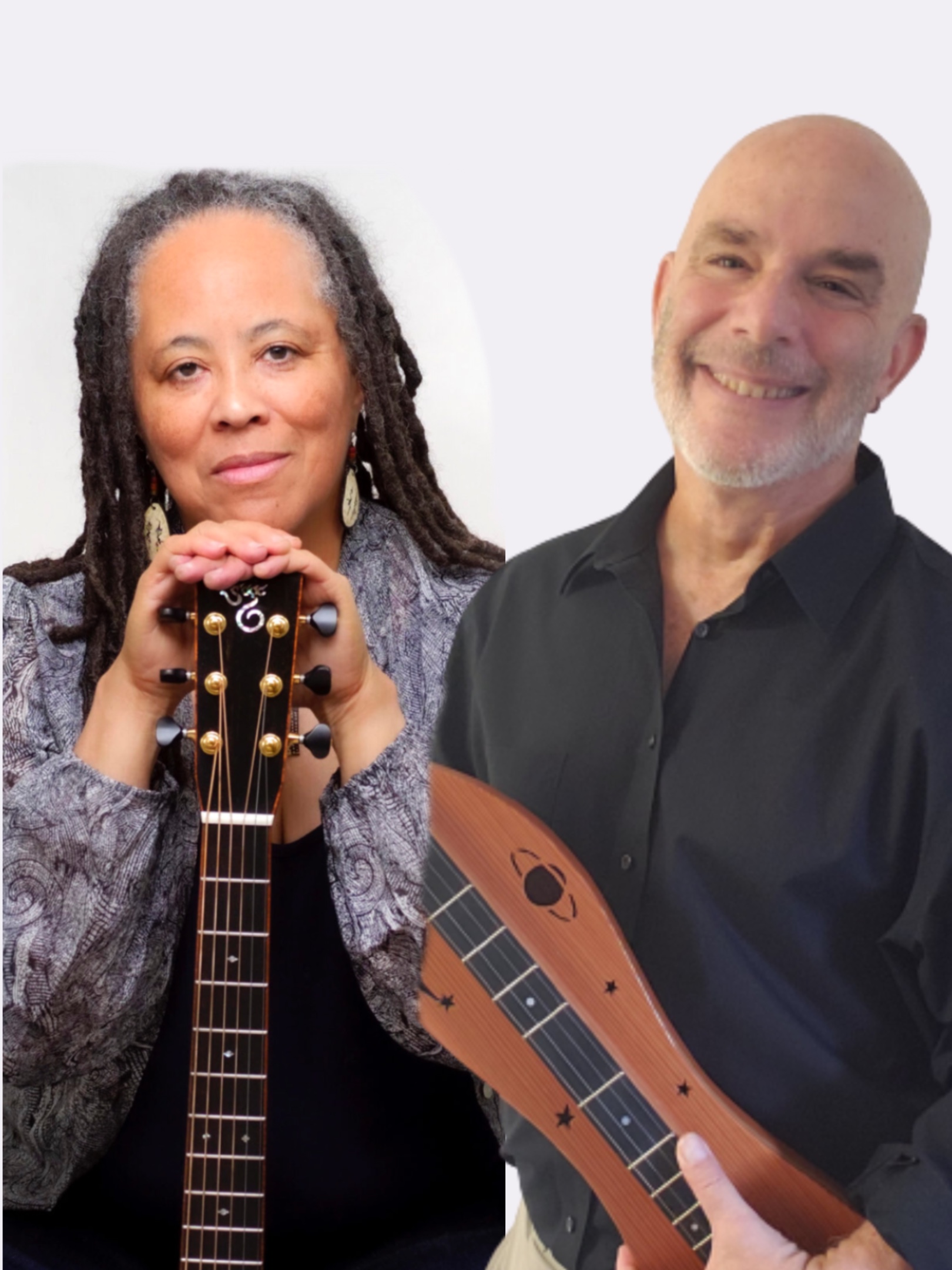 Deidre McCalla's songwriting reveals an unyieldingly honest perspective expressed with a lyric touch that relentlessly celebrates the power and diversity of the human spirit. She learned at an early age that life begins with an acoustic guitar. Her first album, Fur Coats and Blue Jeans, was released  when Deidre was nineteen and a student at Vassar College. Deidre later studied jazz guitar at the Wisconsin Conservatory of Music in Milwaukee. With five independent albums to her credit, Deidre has touched audiences from Maui to Maine, church basements and college coffeehouses to Carnegie Hall.
A Black woman, mother, lesbian, feminist, Deidre  has long been in the forefront of Black musicians redefining the understanding of how Black folk do folk. Deidre is riding high on her current release Endless Grace which dominated the June 2022 Folk Radio Charts as the #1 Album with the #1 Song – Shoulder To The Wheel and the #3 Song – I Do Not Walk This Path Alone, and finished for the year as the #13 Top Album. PopMatters, Rhythms Magazine, and the Folk Alley Listener Favorites Poll ranked Endless Grace among the Ten Best Folk albums for 2022. In 2023 Deidre's song Shoulder To The Wheel won the 19th Annual International Acoustic Music Award for Best Folk/Americana/Roots Song making Deidre the first woman to ever win that category in IAMA history.
A much beloved performer, Deidre McCalla has shared the stage with a long list of notables that includes Suzanne Vega, Tracy Chapman, Holly Near, Odetta, Cris Williamson, and Sweet Honey in the Rock. She has taught Performance at Warren Wilson College's Swannanoa Gathering, and songwriting at Common Ground on the Hill. Deidre's work has been published in Home Girls: A Black Feminist Anthology, The Original Coming Out Stories, and Chrysalis: A Feminist Quarterly, and she is featured in The Power of Words: A Transformative Language Arts Reader.
Kevin Roth has shared his music on our stages several times since relocating to San Diego a half dozen years ago each time wowing us with his masterful playing, rich voice, and lyrics that range from profound to hilarious. Kevin began to play the dulcimer in 1972 at the ripe old age of thirteen, and at sixteen recorded his first album for Smithsonian Folkways Records, which immediately launched him into international fame. Between 1974 and 1984 Roth recorded ten albums with this label, establishing himself as a prominent folk singer and dulcimer player. In 1984, Roth performed the theme to the PBS-TV children's show Shining Time Station, which brought him to another new and much larger market. His friendship and collaboration in 2006 with Noel Paul Stookey, of the legendary folk trio Peter, Paul & Mary, further cemented Roth in American folk history. His career took him to concert and symphony stages around the world, to festivals, radio and television shows, and two appearances at the White House.
As his career grew, Roth became professionally and financially successful, winning numerous awards and partnering with prominent companies such as Sony, National Geographic, PBS, Random House, and Time Warner. Then came a sudden diagnosis of Melanoma, and it changed his life. He had a choice to accept a death sentence or to live. He chose life. Through adapting and combining techniques from his music and performance practice with others that he researched, he found a simple and powerful method to change how he lived. Kevin discovered how to not just survive but to become truly happy and thrive. We are truly happy to have him here! Here's a Troubadour article from a few years back.