Jul 9 2022 - 7:30 PM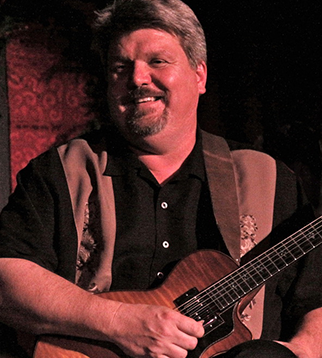 In 1996 after 15 years of performing as a solo guitarist Peter Pupping scheduled a performance at a local coffee shop with then long time guitar student William Wilson. Peter and William joined forces for this "one time event" and planned an evening of classical, Spanish and flamenco guitar.   Adding a bass player and Latin percussion for this special event produced an overwhelming response.  Peter decided to permanently form a quartet that specialized in Latin music but also had a broad range of expertise in many styles.  Since then the quartet has performed throughout Southern California, in the Midwest and Hawaii.  They have performed in most major resorts, convention and popular wedding spots including the Four Seasons, the Hotel Del Coronado, Rancho Valencia, L'Auberge, Hyatt Regency, the Marriott and Loews Coronado to name a few.  Besides regularly performing for almost every major corporation in the United States other notable appearances include performing for well known statesmen and entertainers like Mikhail Gorbachev, Arnold Schwarzenegger,  Steve Forbes, Rodger Hedgecock, Rev. Robert Schuller, Dick Enberg, Frank Gifford, Joan Embry, The Beach Boys, Beatles arranger George Martin, Pat Benatar, Tim Conway, Jenny Craig, Ed McMahon, Irene Valenti and others.
After Peter had already released 3 solo instrumental guitar albums, in 1999 the Peter Pupping Quartet released their first album "Samba Nights" under the GuitarSounds label and in 2001 released their hit album "Embarcadero".  Since then they have released three more albums under the name "The Peter Pupping Band" called "Sea Journey", "Cafe Pacifico" and "Jazz Bend" also released on the GuitarSounds label.
The quartet continues to  perform frequently at a variety of concert venues, festivals and private events.  The band has also appeared frequently on television, PBS, smooth jazz radio, internet radio and is now broadcast world wide on Apple Play, itunes, Spotify and most streaming services.
The band consists of Peter Pupping and William Wilson-guitars, Jeff Basile aka Jeff Pekarek-upright bass and Roy Gonzales-percussion. Due to an injury William Wilson will not be performing and trumpet player Sidd Basile (Jeff Basile's son) will join the quartet adding an interesting new sound to the well established group. The quartet is very versatile and has a very eclectic repertoire spanning centuries of classic art music, world music, jazz and pop styles.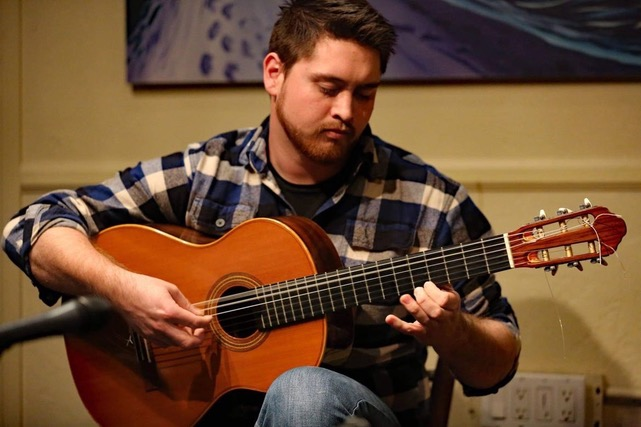 Kenneth Bender is classical guitar teacher and performer native to San Diego and has been practicing his art for 18 years. He has performed in solo, small and large groups and has studied with many virtuoso guitarists including Christopher Parkening during his time at Pepperdine. He will open the concert with some thrilling Spanish guitar pieces.