Jun 4 2022 - 10:00 AM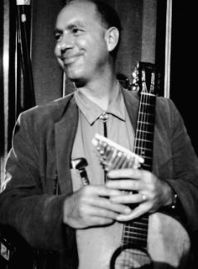 This is the day we gather day of music on the bandstand. Jams in the park? Check! Storytellers? You bet! Stay tuned for details.
Some of our favorite performers will be back on the pavilion. We'll have shaded seating. The Poway Farmers Market is happening till 2pm.
PAVILION STAGE
10am Special Mystery Guest!
11am Trails and Rails. Walt, Paula, and Mike have been scarce on our festival stage is recent years; take advantage of this chance to catch up with them and there collection of classic American folk tunes.
noon Plow. San Diego's premier bluegrass band, which isn't afraid to venture outside the boundaries of that genre, always provides a lively and uplifting set.
1pm Watson, Beldock, and Beach. Paul Beach's bass anchors David Beldock's flowing guitar and Peggy Watson's spectacular voice. They've been writing and recording relentlessly through the pandemic; come hear them like you've never heard them before.
2pm Zzymzzy. We'll make sure to leave some room for the dancing that always erupts when our favorite Gypsy jazz ensemble takes the stage.
3pm Greg Gross and friends. You likely know Greg from his long involvement with numerous San Diego music institutions, besides Folk Heritage. Somehow, we let him slip away last winter, but he's back for a brief appearance at the Hinton Festival. Come say Hi!
STORYTELLERS OF SAN DIEGO
11:00 – "Scoundrels and Others"
Tellers: JT Moring, Fred Laskowski, Aunt Li-Anne, Emily Cocoran
12:00 – "Tales from Old California"
Tellers: Marilyn McPhie, Mindy Donner (Patty Reed), Aunt Li-Anne
1:00 – "Wild West Women (and Men)"
Tellers: Fred Laskowski, David Schmidt, Linda Lewis
2:00 – Open Mic
MORE MUSIC IN THE PARK!
Irish Session.  11-12:30 at the Sweater Tree. Masato "Nishi" Nishimura.
Song Circle. 12:30-1:30 on the lawn. Chuck Fitzgerald/San Diego Folk Song Society.
Old Time Jam. 1-3pm at the Sweater Tree. Steve Green.
Bluegrass Jam. 2-4pm on the lawn. Mark Pullin/San Diego Bluegrass Society.