Apr 21 2023 - 7:30 PM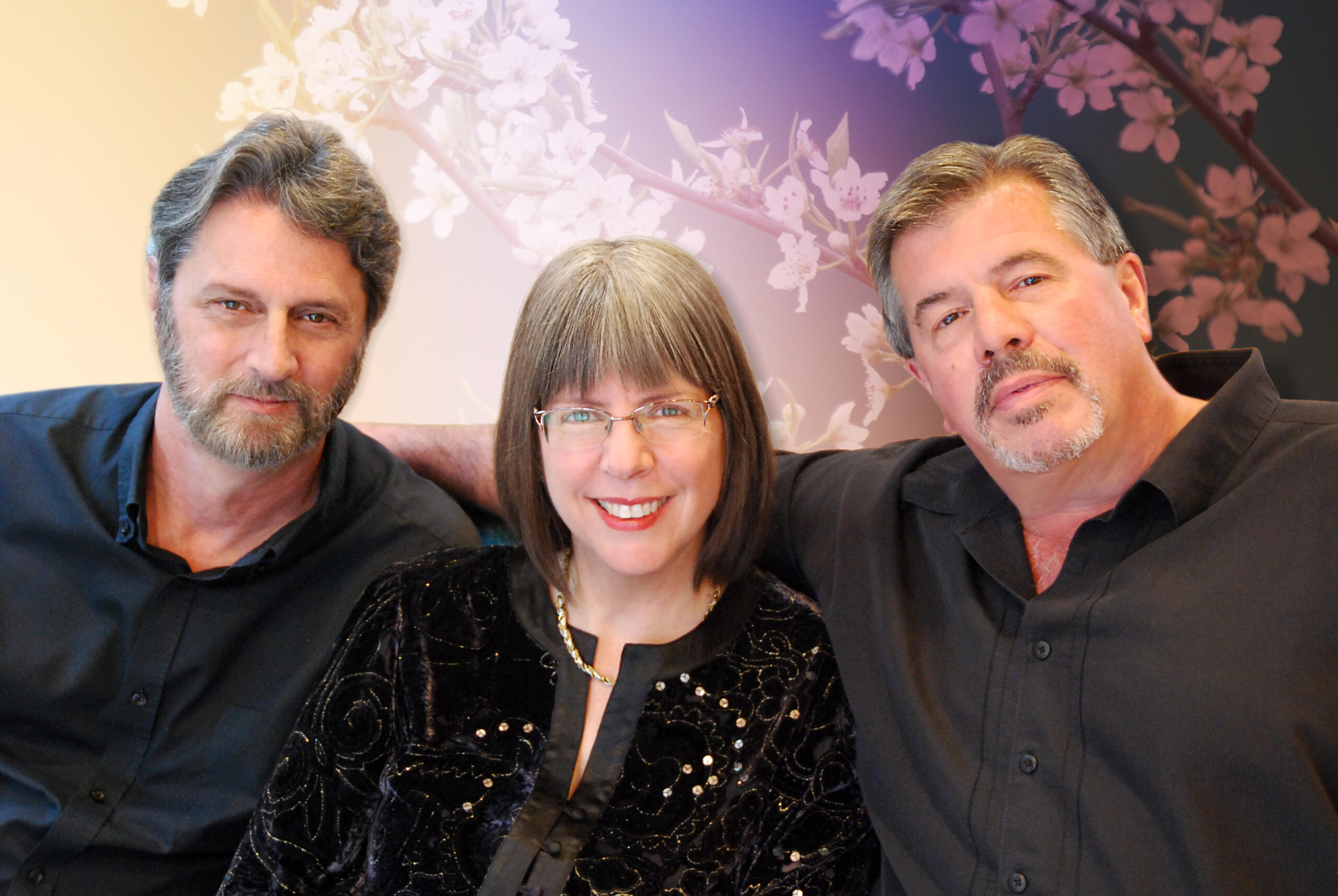 Peggy Watson and David Beldock, supported by Paul Beach, and often a percussionist, perform original acoustic folk, blues, and jazz. Together, they are known for their dazzling musicianship, beautiful harmonies, and humorous stage presence.
Some might say that David and Peggy are unlikely music partners. While David spent years playing in many bands, honing his rock and blues guitar playing, Peggy was rooted in contemporary folk traditions with occasional detours into jazz and pop. But when they joined forces, they discovered that writing songs together was a fun challenge that they couldn't resist. The result has been a collection of melodic, thoughtful, funny, and emotional songs that appeal to a wide range of listeners. Their styles span everything from folk to jazz to blues to show tunes.
David Beldock is a guitar player and singer/songwriter. He has played in two of San Diego's most renowned bands, Bordertown and Wooden Angel. His songs have won various awards, most notably from the John Lennon Songwriting Contest and from Dr. Demento (which especially pleased him). His solo CDs, along with his collaborative CDs with Peggy, have received favorable reviews. He enjoys writing songs and making music with Peggy Watson.
Before meeting David, Peggy performed as a solo singer/songwriter. She played at coffee houses, concert series, and benefit concerts mostly in the San Diego region. Her wide vocal range and clear soprano voice have made her a standout among local singers. Peggy has used her talents to perform concerts benefiting AIDS organizations, international medical aid projects, and many events supporting environmental justice, and human rights. David has joined her in this tradition. Peggy's CDs have received excellent reviews from local publications and one of her albums was selected to be part of a KPBS Radio premium membership package.
Both Peggy and David have shared stages with many of San Diego's most revered musicians, including Robin Adler, Joe Rathburn, Deborah Liv Johnson, Jeff Berkley, Lisa Sanders, Dave Blackburn, Elizabeth Podsiadlo, Gregory Page, Barnaby Finch (keyboardist for Lee Ritenour), and many others.
Together, Peggy and David continue to perform at a wide variety of venues, including house concerts, libraries, and concert series. They are regularly joined by legendary bass player Paul Beach (The Association, Mamas and the Papas, Gary Puckett).