Greetings, music lovers! Welcome to another edition of Under the Influence, where we discover some of our favorite artists' favorite artists. Today we're featuring Robin Henkel, a beloved staple of the San Diego music scene. The Los Angeles Times called Robin both a "futurist and a historian," but we'd also add that his live performances are about as in-the-moment as you can get. Robin's sound and style meanders down various musical avenues, so we were excited to learn about some of his influences: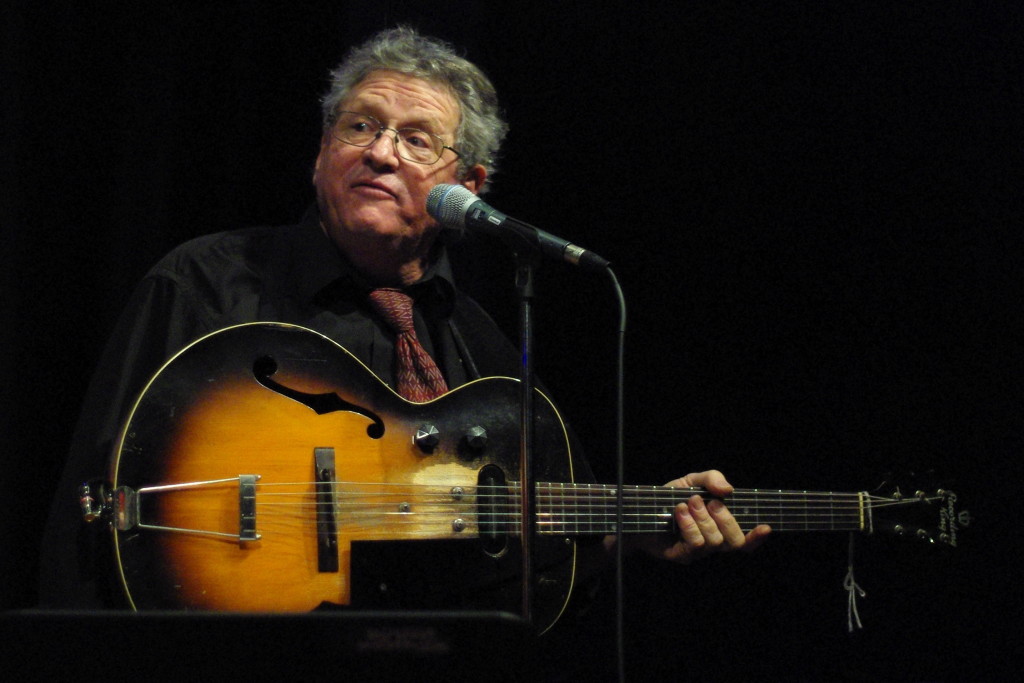 RH: "When I was eight to ten I heard a fair amount of Pete Seeger as well as other folk singers of the late 50s early 60s. About 1962 I heard Josh White. He knocked my socks off. Josh was not only a great performer of blues and spirituals, he was also a force for social justice. Years later I found out about the earthy visceral sound of the country blues–artists such as Robert Johnson, Muddy Waters, Lightnin Hopkins, Skip James and Mississippi Fred McDowell. These bluesmen have had a strong influence on the way I sound today. Why? There is something moving and special about the primitive unrefined roughness of the rural blues of the Mississippi Delta. It reflects the harshness of the environment this music came from. It is a deep and influential root in American music."
Interested in hearing more of these influential artists? Check out this playlist!
San Diego Folk Heritage is honored to host Robin Henkel with fellow local artist Reverend Stickman on Friday, August 7th. The all ages event will take place at Templar's Hall in Old Poway Park (14134 Midland Rd. Poway, CA  92064). Admission is $15 for members and $18 standard – tickets are available at the door or online. See you there!