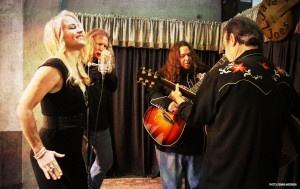 This Saturday May 2nd, San Diego Folk Heritage is excited to welcome not one, but five stellar musicians to our Encinitas stage in the form of local Americana act Berkley Hart Selis Twang, featuring notable songwriters Jeff Berkley, Calman Hart, Eve Selis and Marc "Twang" Intravaia and special guest opener Barbara Nesbitt (a former San Diegan who now calls Austin home).
In the interest of folk heritage, we challenged each songwriter to revisit their personal music heritage and recall their first songwriting experience. Over the next few days, we'll be revealing their answers one by one!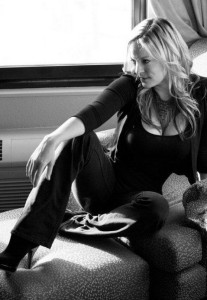 Barbara Nesbitt: "The first original songs I was singing were written by the guitar player in my first band when I was 16 and were based on things I shared with him about my life mixed with imagery from incredibly vivid dreams I had (still have). It was a few years later that I wanted to learn to play guitar so that I could write songs myself. The first song I really wrote for the band was inspired by the relationship (or lack thereof) I had with my estranged father. It was an appeal for understanding and a statement that my heart was open and was called, "Where Are You Now?" I wouldn't say the sound was inspired directly by any artist but I was listening nonstop to CCR, James Taylor, Grateful Dead, Joni Mitchell and Bob Dylan among many, many others! It wasn't until i moved to San Diego about 10 years ago and was inspired by the creativity of my friends and support of my writing that I really began to open up as a writer and I hope never to stop!"
We hope so too! Here's a great 2010 live performance of one of Barbara's many wonderful songs, "Message to You," performed with her full band in San Diego.

Check back in tomorrow for the next installment of our series with acclaimed songwriter and producer Jeff Berkley! For more info/tickets for Saturday's concert, click here.