On Saturday, August 22, 2015 at 7:30pm, San Diego Folk Heritage is happy to host the touring Celtic band Banshee in the Kitchen. The all ages event will take place at San Dieguito United Methodist Church (170 Calle Magdalena Encinitas, CA  92024). Admission is $15 for members and $18 standard – tickets are available at the door or online.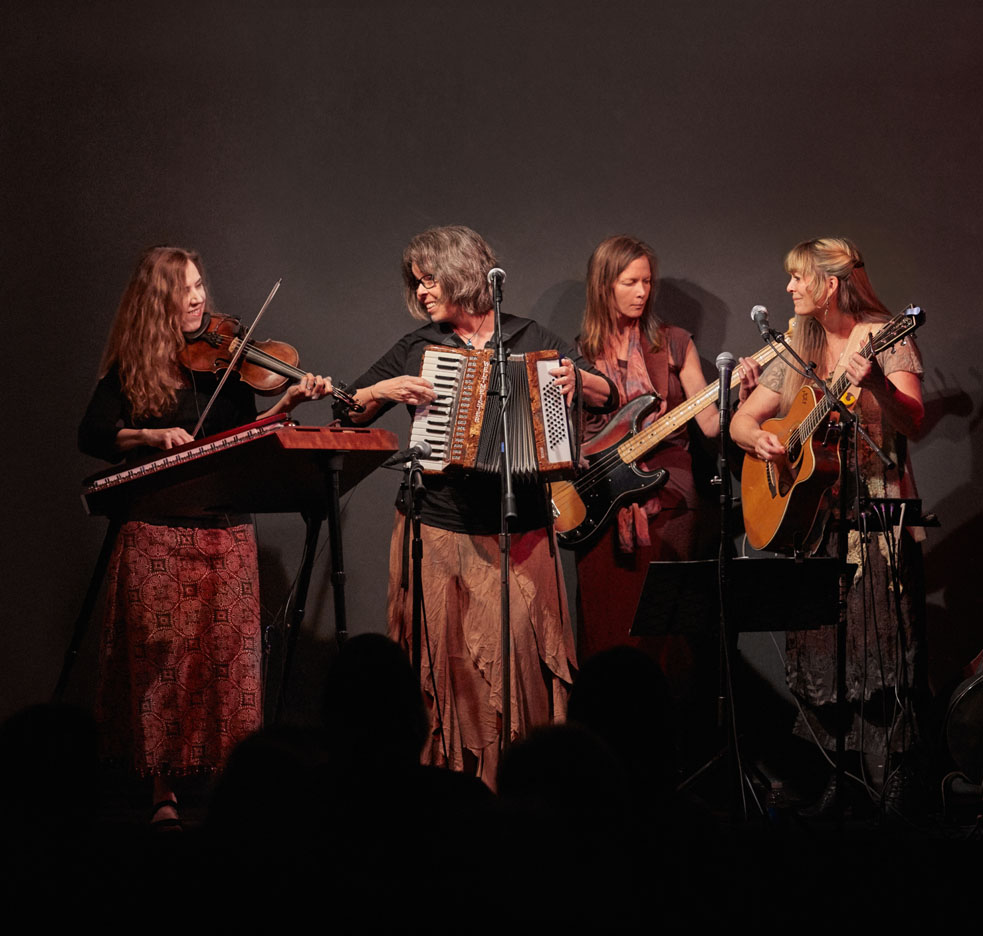 About Banshee in the Kitchen: Banshee in the Kitchen play Celtic music with eclectic skill and merry abandon. Touring and recording since 2002, this group has delighted audiences in festivals, theaters, living rooms and countless other venues from New York to Los Angeles, and as far as Japan. They take traditional Celtic tunes, find the sweet spot between old and new, stirring it all up with trademark playfulness and musicality they term "banshee-fying." On stage, National Champion hammered dulcimer player Brenda Hunter (fiddle, hammered dulcimer) and Jill Egland (flute, accordion, whistle) trade off inspired flights of lead and counter melody over dynamic backing by Kat Edmonson (six and twelve-string guitar, bouzouki) and Kris Weber (bass). No strangers to the microphone, the three trade off lead and backing vocals on a choice selection of songs, as well as jocular commentary in between.
Behind the Name: In a happy coincidence of co-location, Jill, Brenda and then-guitarist Mary Tulin met years ago in that hotbed of Celtic music, Bakersfield, California. Brenda and Jill moved to town first, and met at local musical gatherings, yet joined different bands. Mary arrived soon after and joined Jill's band, and later (finally!) so did Brenda. The three discovered a strong musical and personal synergy, and were soon off on their own. The name came easily. Brenda wanted to be in a band called Banshee. Jill liked the feminist ring of Barefoot in the Kitchen. Mary offered, "How about Banshee in the Kitchen?" And so they were. When Mary's doctor husband retired in 2009, the two headed to the wilds of Washington State. Just when Brenda and Jill thought all was lost, Kat, who had taken dulcimer lessons from Brenda, mentioned she played guitar, and… well… you just don't mess around with providence. She was in.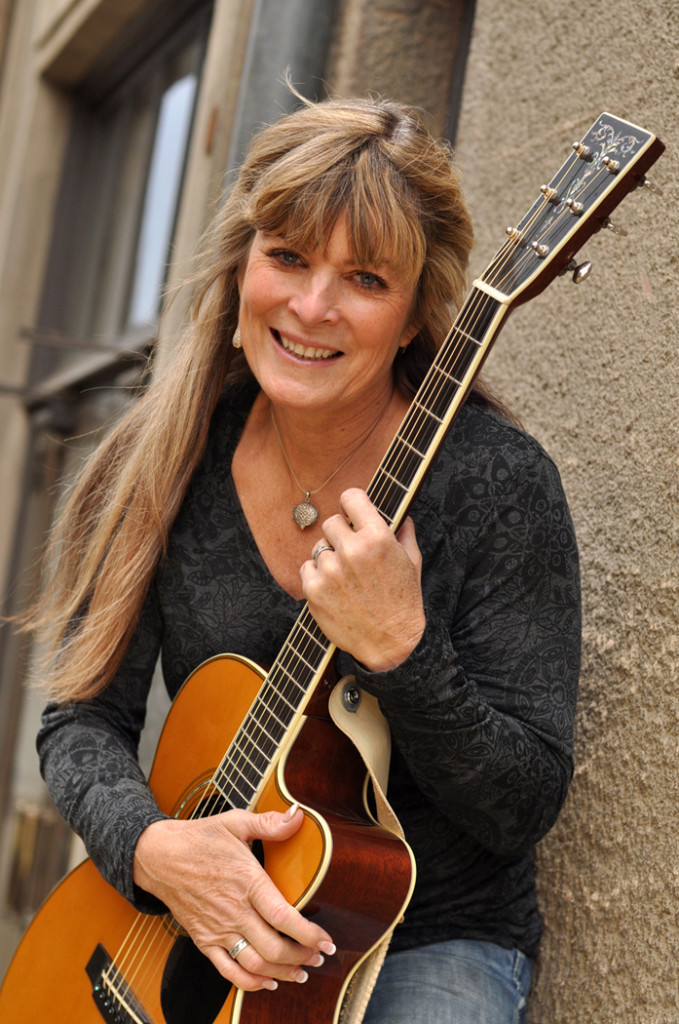 Behind the Music: San Diego Folk Heritage had the opportunity to chat with Kat Edmonson, asking her to list three interesting non-musical facts about herself and the group. She shared:
1. Both Jill and Brenda lived in Indonesia at one time (though not at the same time) and speak the language. 
2. I used to drive heavy equipment in Arizona, carpentry in Wyoming, and had a brief time of doing stunt work for commercials and television in Hollywood.
3. Everyone has been married at one time except Jill, who stubbornly refuses too. All of us Banshees have little Banshees (sons and daughters).
For more information about our upcoming concert, please visit our upcoming event page. Looking forward to seeing you all in Encinitas this weekend! 
Additional links:
www.sdfolkheritage.org
http://www.bansheeinthekitchen.com/
Media Kit