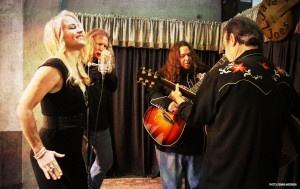 This Saturday May 2nd, San Diego Folk Heritage is excited to welcome not one, but five stellar musicians to our Encinitas stage in the form of local Americana act Berkley Hart Selis Twang, featuring notable songwriters Jeff Berkley, Calman Hart, Eve Selis and Marc "Twang" Intravaia and special guest opener Barbara Nesbitt (a former San Diegan who now calls Austin home).
In the interest of folk heritage, we challenged each songwriter to revisit their personal music heritage and recall their first songwriting experience. So far you've heard from Barbara and Jeff. Here's Calman's story.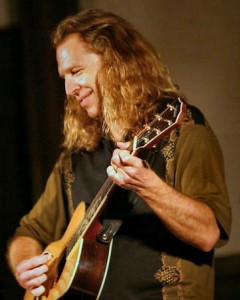 Calman Hart: The first song I remember writing was called "I Love Her". It was 1970 and I was 11 years old. This was when pop radio wasn't broken down by genre. In one afternoon you would hear The Beatles, The Guess Who, Bobby Sherman, Santana, The Kinks, The Temptations, CSN&Y, Elvis Presley and Anne Murray, all on the same station. "Fire and Rain" was big. I decided I wanted to be James Taylor. 1970 was also a year when Walter Cronkite was coming on the TV each night and showing us horrible pictures of the Viet Nam war, which was in full swing. As a kid in the fifth grade, it was hard to fully understand all that the war meant, but I understood enough to be terrified that I might one day be drafted and sent off to fight in a war that no one seemed to believe in. The words are understandably corny and juvenile; yet they are also charmingly heartbreaking to me because when I think of them, I remember the anxiety I felt.  I still remember the melody and all the words:
When they took me away from my broken down shack
I told her that I'd be coming back
And she said she'd wait for me till she died
  I love her, yes I do
  I love her, more than you
  I love her, yes I do
  I love her, more than anything else
All you are is a bloody fight
You really don't know what is wrong or right
And you're gonna keep going till one side dies
[chorus]
Here's a lovely live performance of Calman's song "It's Going to be Okay" from last year's Acoustic Alliance anniversary party.