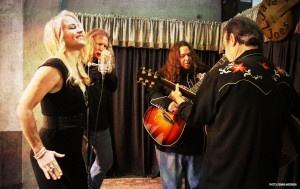 This Saturday May 2nd, San Diego Folk Heritage is excited to welcome not one, but five stellar musicians to our Encinitas stage in the form of local Americana act Berkley Hart Selis Twang, featuring notable songwriters Jeff Berkley, Calman Hart, Eve Selis and Marc "Twang" Intravaia and special guest opener Barbara Nesbitt (a former San Diegan who now calls Austin home).
In the interest of folk heritage, we challenged each songwriter to revisit their personal music heritage and recall their first songwriting experience. So far you've heard from Barbara, Jeff, Calman, and Eve. Rounding out the blog series is a memory from Marc: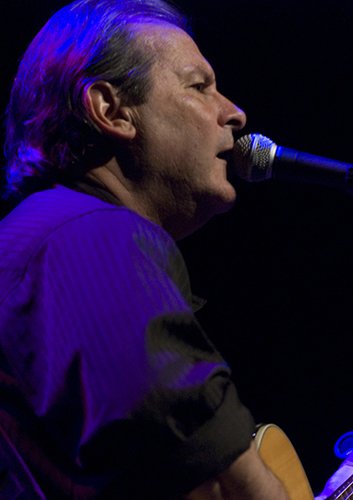 Marc Intravaia: "I actually do remember the first song I wrote back in 1969. I was 13 and came up with a 3 chord heavy rock song – E D C and it was inspired by the Vanilla Fudge who I had seen the year before. It was about nuclear war and I chanted 'don't wanna be left behinnnnnnnnddddddd,' so I guess I wanted the bomb to drop on me personally. I don't have a recording of it by my band Head County (a head meant a stoner back then; we thought we were pulling one over on our parents) but we played it at a battle of the bands at the Community Concourse downtown in '69 and they had a liquid light show going while we played. We felt like rock stars."
We're grateful Marc and his BHST bandmates continued to follow down the path of rock stardom! Here is a live performance of "Just Don't" off Berkley Hart Selis Twang's debut self-titled record. We hope you'll join us in welcoming this talented foursome tomorrow at San Dieguito United Methodist Church. Information and tickets here.