Next dance: December 3, 2022
Who: Pete Polansky and Chip Prince will be enlivening our steps with their music! Our own Frannie Marr will call a great lineup of dances to keep you on your toes and twirling.
When: The dance proper will be from 7:30 to 10:00 pm with a beginners' session at 7:00 for newcomers, anyone who wants to knock off some of the rust, and those who would like to help them do it while meeting new friends.
Cost: Sliding scale of $10-$25 (cash is gladly accepted as is Venmo)
Location: Dorothea Laub Dance Place
2650 Truxtun Road, Studio 200, San Diego, CA 92106 in Liberty Station
We continue to require masks and are requesting proof of vaccination (including a booster if eligible).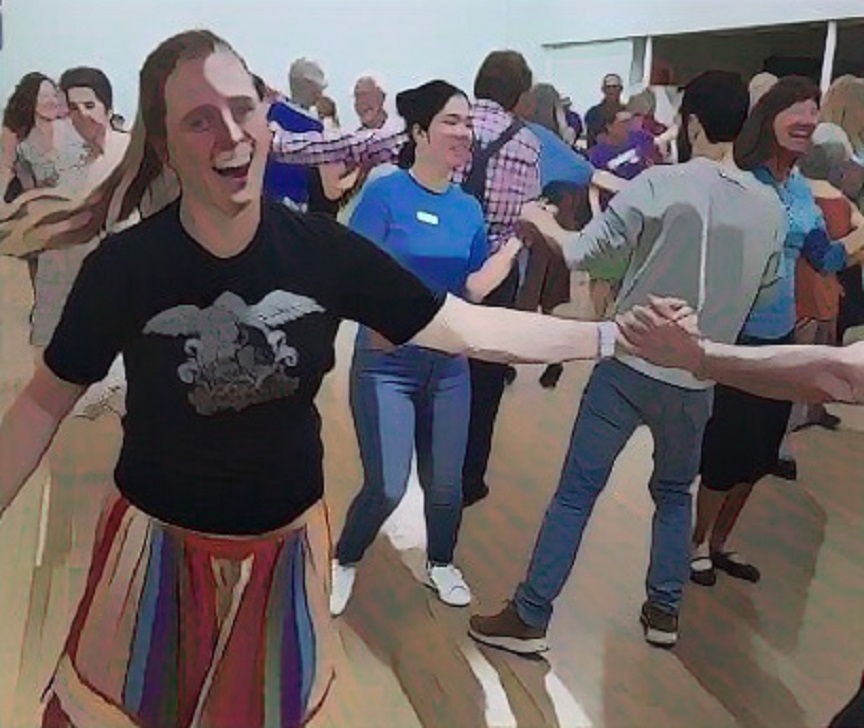 Don't forget: Please wear dance shoes with soft or suede bottoms, sneakers/running shoes specifically used for dancing and not worn on the street, or ballet slippers (or dance barefoot). We request no dance shoes with a tapered heel in order to preserve the dance floor.

We look forward to dancing with you then!
Contra-bution Campaign!
Show your love for dance with a personalized Contra-bution button. Get yours by completing the donation form below the image!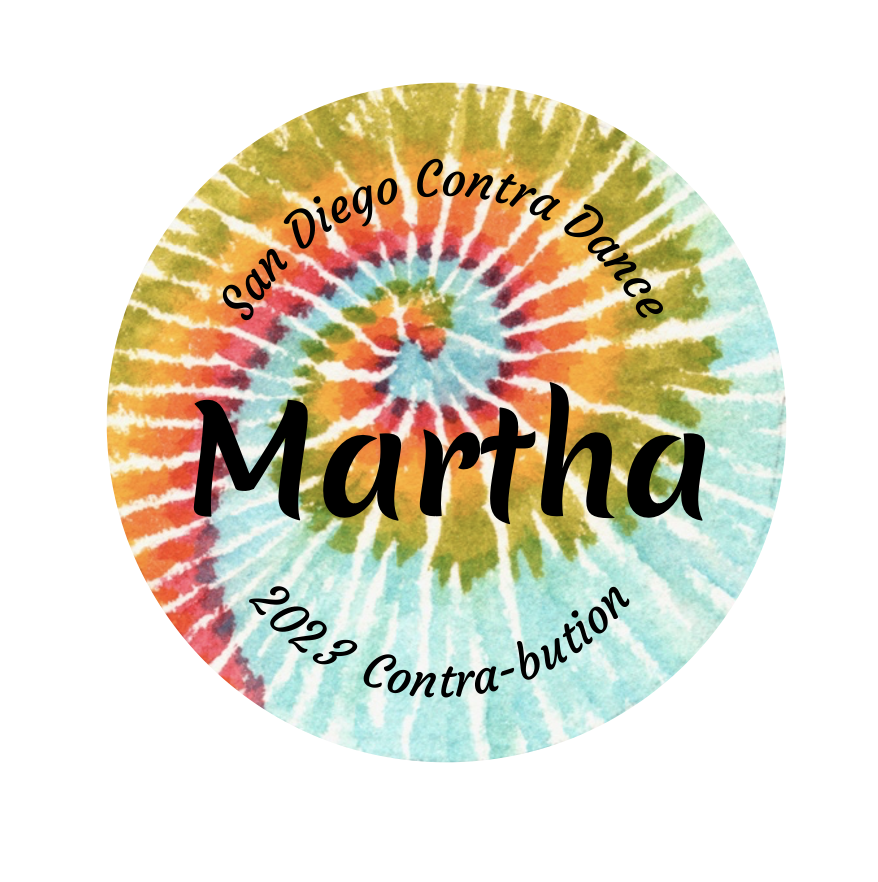 Upcoming events:
December 30, 2022