CANCELLED – Contra Dance Saturday, August 6
Sadly, we feel compelled to cancel our August 6th dance. The CDC continues to list San Diego County in the high tier, the county website
shows high levels of Covid transmission, and the wastewater results show large and increasing amounts of Covid in the county. While we believe that requiring all dancers to prove their vaccination status and to wear masks provides a high level of protection, we don't feel comfortable with the risk we would be running in dancing, so we aren't going to have the dance. We've waited until now to make this decision hoping that trends would reverse, but we don't feel we can wait any longer because we need to communicate with everyone that the dance won't take place.
We love dancing and want very much to resume our regularly scheduled September 3 dance. You will certainly hear from us whether or not that dance will happen.
Location:  Dorothea Laub Dance Place
2650 Truxtun Road, Studio 200, San Diego, CA 92106 in Liberty Station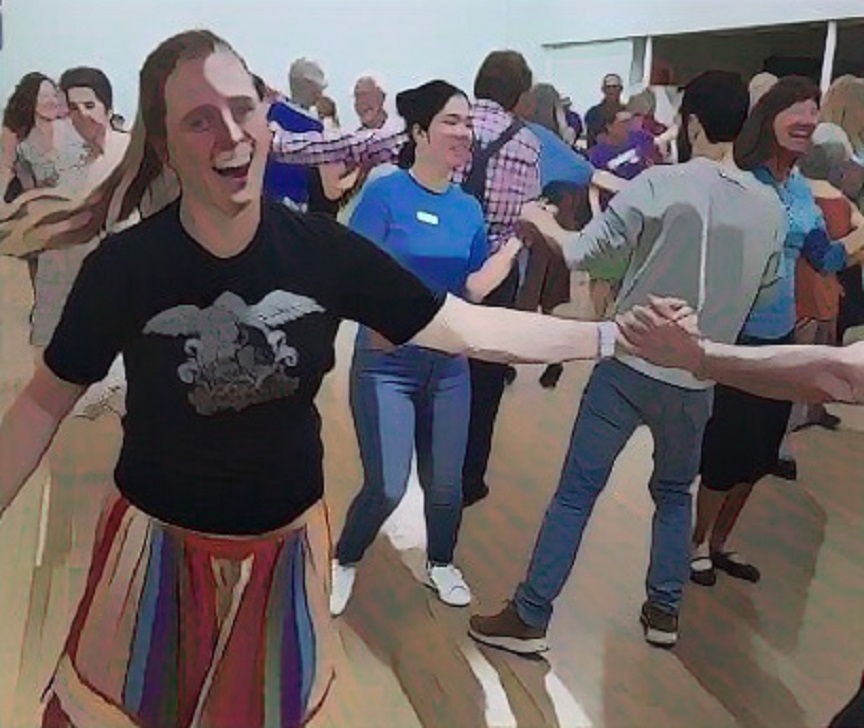 We continue requesting proof of vaccination (including a booster if eligible).

Don't forget: Please wear dance shoes with soft or suede bottoms, sneakers/running shoes specifically used for dancing and not worn on the street, or ballet slippers (or dance barefoot). We request no dance shoes with a tapered heel in order to preserve the dance floor.

We look forward to dancing with you then!